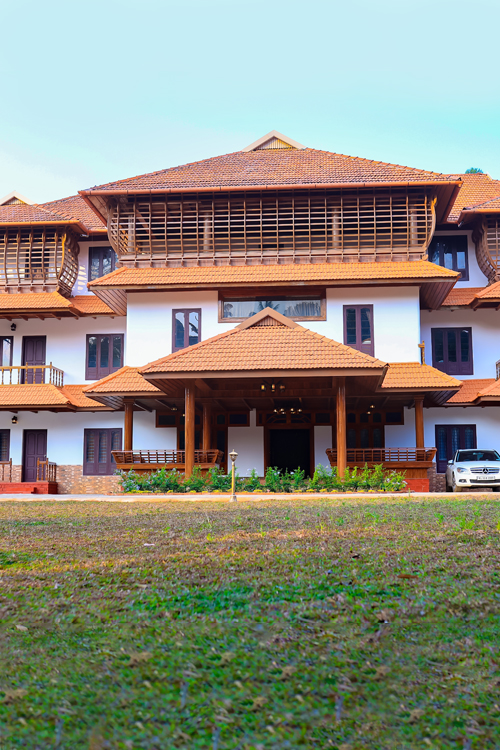 Why Heaven Inn Munnar Is the Ultimate Relaxation Spot in 2023
In the lush, serene landscape of Munnar, nestled amidst the verdant hills and valleys, lies a place where relaxation takes on a whole new meaning. Heaven Inn Munnar, a haven of tranquility, beckons weary travelers and seekers of peace. In the year 2023, this captivating resort has cemented its reputation as the ultimate relaxation spot, and here's why.
The Natural Abundance
One of the reasons why Heaven Inn Munnar stands out as a relaxation spot in 2023 is its unparalleled natural surroundings. Spread over 6.5 acres of cardamom and coffee farms, this resort immerses you in the soothing embrace of nature. The year 2023 witnesses this untouched beauty thriving, with lush flora and fauna providing a backdrop for your escape from the hustle and bustle of everyday life.
Kerala's Timeless Architecture
Heaven Inn Munnar transports you back in time with its architectural marvels. In the year 2023, the resort continues to showcase the charm of Kerala's ancient and traditional architecture. The main building, reminiscent of 19th-century palaces, boasts intricate woodwork that evokes the chieftains of the Travancore kings. This architectural heritage creates an ambiance that resonates with relaxation and nostalgia.
Accommodation with a Touch of Elegance
2023 finds Heaven Inn Munnar offering an array of accommodation options that redefine comfort and luxury. The resort's guest rooms, designed to cater to your every need, are a perfect blend of modern amenities and traditional aesthetics. Whether you choose the main building's guest rooms or opt for the traditional Kerala-style cottages, your stay promises to be nothing short of blissful.
Senkulam Dam's Serenity
One of the unique features of Heaven Inn Munnar's location is its proximity to Senkulam Dam. In 2023, this serene attraction continues to provide guests with breathtaking views and peaceful moments by the water. It's the perfect spot to unwind, take in the scenery, and connect with the natural world.
A Garden of Tranquility
Heaven Inn Munnar's vast front garden invites you to relax and rejuvenate. In 2023, the garden flourishes, offering a serene space for outdoor activities, meditation, or simply a leisurely stroll. It's a sanctuary of greenery and calm, making it an integral part of the relaxation experience.
2023 and Beyond
As you step into Heaven Inn Munnar in 2023, you're not just entering a resort; you're immersing yourself in a timeless experience. The synergy of Kerala's heritage, natural beauty, and modern comfort creates an atmosphere that makes relaxation inevitable.
In conclusion, Heaven Inn Munnar has earned its reputation as the ultimate relaxation spot in 2023, and it's not hard to see why. With its idyllic surroundings, rich history, and commitment to guest satisfaction, this resort offers an escape from the ordinary. So, if you're seeking relaxation like never before, Heaven Inn Munnar is where you should be in 2023.
Plan your visit to Heaven Inn Munnar this year, and let the timeless tranquility of this heavenly retreat wash away the stresses of the modern world.