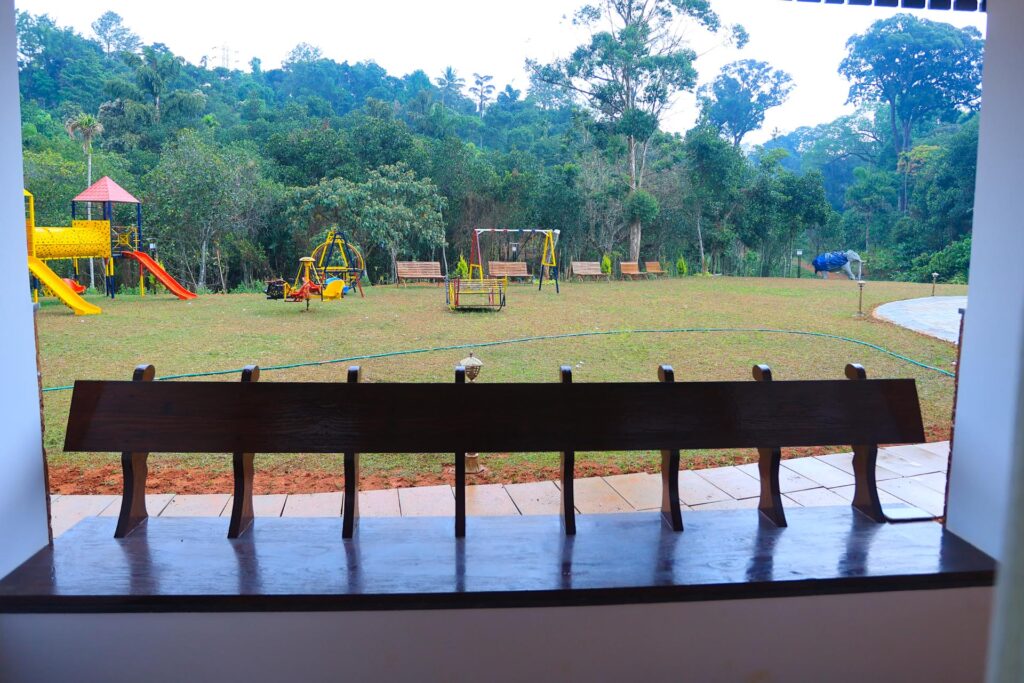 Heaven Inn Munnar: Crafting Memorable Holidays in 2023
In the heart of Munnar's enchanting landscape, where nature paints a masterpiece with every sunrise, Heaven Inn Munnar awaits your arrival. As we step into the year 2023, Heaven Inn Munnar continues its legacy of crafting unforgettable holidays for travelers seeking an escape into paradise.
A Destination Beyond Compare
2023 marks another year of excellence for Heaven Inn Munnar. Situated amidst the tranquil embrace of the Western Ghats, this resort offers an experience that goes beyond mere accommodation. It's a destination in itself, designed to create moments that will linger in your memory for years to come.
Nature's Symphony
Imagine waking up to the melodious chirping of birds, surrounded by lush greenery, and breathing in the crisp mountain air. In 2023, Heaven Inn Munnar's commitment to preserving its natural surroundings is as strong as ever. The resort's 6.5 acres of cardamom and coffee farms, complemented by its own pristine lake, provide a picturesque backdrop for your holiday.
Bespoke Accommodation
Heaven Inn Munnar takes pride in its ability to cater to the diverse preferences of its guests. In 2023, you'll find a range of accommodation options that are as unique as they are luxurious. The guest rooms in the main building exude a sense of grandeur and elegance, reflecting the traditional architecture of Kerala. If you seek a more rustic experience, the Kerala-style cottages are a perfect choice.
Culinary Delights
Your holiday experience at Heaven Inn Munnar extends to the dining table. In 2023, the resort continues to tantalize your taste buds with an array of culinary delights. The on-site restaurant serves up a delectable fusion of Kerala's traditional flavors and international cuisines, ensuring that every meal is a gastronomic adventure.
Activities for All
Crafting memorable holidays means catering to the diverse interests of guests. Heaven Inn Munnar in 2023 offers a variety of activities to choose from. Whether you're an adventure enthusiast looking to explore the Western Ghats, a wellness seeker craving rejuvenation, or a family in search of quality time, there's something for everyone here.
Senkulam Dam's Serenity
One of the resort's highlights is its proximity to Senkulam Dam. In 2023, this tranquil location continues to captivate guests with its serene beauty. It's the perfect spot for leisurely walks, bird watching, or simply basking in the gentle breeze while gazing at the dam's serene waters.
A Legacy of Hospitality
As Heaven Inn Munnar enters 2023, it carries forward its legacy of warm hospitality. The dedicated staff is committed to ensuring that every aspect of your holiday is tailored to your desires, making you feel not just like a guest but a cherished member of the Heaven Inn family.
2023: Your Year for Memorable Holidays
In the year 2023, Heaven Inn Munnar invites you to craft your own memories. Whether you seek a romantic getaway, a family adventure, or a solo escape, this resort promises to turn your dreams into reality.
As you embark on a journey to Heaven Inn Munnar in 2023, prepare to be enchanted by nature, pampered by luxury, and delighted by experiences that will linger in your heart forever. This year, let Heaven Inn Munnar be the author of your most cherished holiday memories